Decoding Success: Unleashing the Power of Behaviour Analysis in Business
In today's highly competitive business landscape, effective communication is undeniably a crucial factor in determining success. While verbal communication often takes the spotlight, it is essential to recognise the significant impact of non-verbal behaviour in the world of business. For business professionals to succeed, they must possess the critical skill of reading and understanding verbal and non-verbal behaviour.
We are proud to introduce BehavioScope – an advanced behaviour analysis tool that is specifically designed to help teams communicate more effectively with clients and customers while also fostering better team dynamics. Based on the Six-Channel Analysis System (SCAnS) developed by the Emotional Intelligence Academy (EIA Group), BehavioScope is at the forefront of the latest research in psychology and communication.
BehavioScope provides a practical model and methodology that enables users to gain a comprehensive understanding of the behaviours of their team members and clients. It empowers your team to analyse the six channels of communication, including speech patterns, tone of voice, body language, facial expressions, and other non-verbal cues. By identifying these behavioural cues, your team will be equipped to read, understand, and influence others better, fostering improved team cohesion and more effective communication with clients and customers.
BehavioScope's unique approach to behaviour analysis gives your team the skills and tools to work better together, resulting in improved productivity and achievement of both individual and organisational goals. By investing in BehavioScope, you can take your team's communication skills to the next level and set your business on a path to success.
"The art of communication is the language of leadership." - James Humes.
Improved Communication Skills
Adopt practical models and methodology that enable teams to accurately read and understand both verbal and non-verbal behaviours of others. Use this skillset to better understand those you interact with.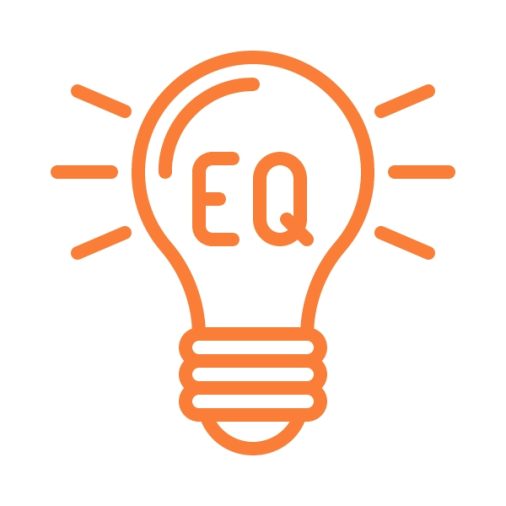 Developed Emotional Intelligence
Establish instant rapport with others and forge lasting connections. With these valuable skills, you can build meaningful relationships with your team and clients based on empathy and a deep understanding.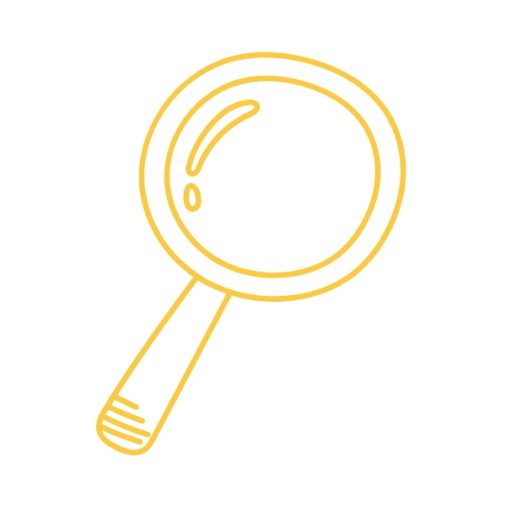 Enhanced Credibility Analysis
Cultivate the expertise to astutely evaluate an individual's credibility and detect deception by scrutinising both their verbal and non-verbal communication. This proficiencies can prove particularly advantageous in high-stakes arenas, such as business, sales, management.
Discover What You'll Master:
Sharpen Your Interpersonal Skills: Acquire the ability to accurately read and decipher the subtle cues that reveal an individual's true thoughts and emotions.
Unlock the Secrets of Communication: Develop a comprehensive understanding of the six channels of communication (SCANS™) and learn how to leverage them to enhance your perception of emotions and detect deception.
Master the Art of Critical Evaluation: Hone your analytical skills to interpret and decode the messages conveyed by others with precision and accuracy.
Enhance Your Professional Conversations: Refine your questioning strategies to foster effective and non-threatening communication during high-stake interviews and discussions.
Take Your Skills to the Next Level: Participate in immersive exercises, including analyzing real-life audio and video scenarios, engaging in one-to-one simulations, and participating in high-stake group exercises designed to challenge and elevate your abilities.
Bringing BehavioScope to your Business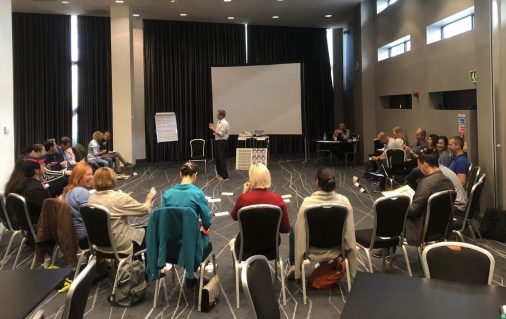 In-House Delivery
In-house training is an exceptional way to deliver tailored training programs that are designed to meet your unique business needs. Our experienced trainers work with you to create a customised training curriculum that addresses your team's specific goals and challenges. With our in-house training, your team will receive expert instruction and personalised support, enabling them to enhance their skills and drive your business forward.
Live Virtual Training
Live virtual training offers a flexible and convenient way to provide your team with expert instruction and support from anywhere in the world. Our virtual training sessions are led by experienced trainers using our multi camera training studio to deliver engaging, interactive learning experiences that are specifically tailored to meet your organisation's needs. With our virtual training, team members can participate in live sessions from the comfort of their own workspace or even while on-the-go.
Several options are available for those looking to bring BehavioScope into their organization. Typically the training will be between one and three days, depending on the current skill levels of the team and the areas of development that have been highlighted for the training. We deliver both in-house and online using our live multi-camera training studio.
Given the highly interactive nature of the programme, we break up the day into three chunks of 90 minutes to ensure your team is not bombarded with content and they have an opportunity to absorb the information and practice the skills.
Here is an example of a popular training schedule for an organization looking to develop its teams in the BehavioScope curriculum.
BehavioScope offers a range of exceptional options for organizations looking to enhance their communication skills and take their team's performance to the next level. Our training sessions typically range between one and three days, depending on the current skill levels of the team and the areas of development that require attention.
We deliver in-house and online training, utilizing our state-of-the-art, live multi-camera training studio to provide an engaging and immersive learning experience. Our interactive training programme is designed to maximize knowledge retention and skill development, and we structure each day into three 90-minute sessions to ensure that your team has ample opportunity to absorb the information and practice the skills they learn.
Example Schedule Over Three Days
Want to learn more about how Behaviour Analysis can help your team?
Speak to us today; we'd be happy to talk over your requirements and goals.
Contact Us