e-Factor®
High EQ Leads to
Interpersonal
Success
Conflict
Resolution
Leadership
Excellence
Discover Your True Emotional Quotient with e-Factor®
Get e-Factor
'Soft Skills' Just Became a Hard Intelligence
We're excited to introduce
e

-Factor®, a brand-new tool that helps you better understand your EI strengths and weaknesses.

Measuring your Emotional Intelligence (EI) is invaluable in both personal and professional realms, facilitating self-improvement and career growth by highlighting strengths and identifying areas for development. In the workplace, enhanced EI improves teamwork, leadership, and job satisfaction. Personally, it enriches relationships through better communication and empathy, thereby promoting overall success in diverse life aspects.
The EQ Effect
Here are just a few ways high EQ can impact professional success, interpersonal relationships, mental health, and customer satisfaction.
Career Progression
EQ is a key leadership skill for every level of management and high EQ leaders are more likely to be promoted than those with lower EQs.
Stress Management
Employees with higher EQ are more resilient to job-related stress, with up to 34% better stress management ability than those with lower EQ.
Relationship Satisfaction
Emotional intelligence is positively associated with relationship satisfaction playing an important role in maintaining a happy partnership.
Customer Service
70% of customers' buying experiences are based on how they feel they're being treated, where EQ of the service provider plays a pivotal role.
Academic Performance
Students with higher EQ tend to have better grades and retain more information from their studies.
Mental Well-being
People with higher emotional intelligence are better at managing stress and generally maintain better health habits, leading to improved overall physical health.
Download a sample Report
e-Factor® provides you with a comprehensive and illustrative report with insight into your Emotional Intelligence competencies. This deep-dive analysis fosters awareness and growth for both your personal and professional relationships. View the full report here.
Download Report
Lead with Empathy and Clarity
e-Factor® is transforming teams with enhanced emotional understanding.
Advanced Algorithm
The e-Factor® tool generates a thorough emotional intelligence measure using a unique algorithm that considers your KUSA score (70%), 360-degree feedback (20%), and self-perception of EQ (10%). This multifaceted approach provides a holistic assessment of your emotional intelligence, enabling more effective leverage of your EQ skills.
The Power of Triangulation
Triangulation, often used within scientific research, involves using multiple methods or data sources to have confidence in the outputs. In the case of e-Factor®, triangulation is used to reveal a more complete and robust picture of an individual's Emotional Intelligence.
Built on a Robust EQ Model
The e-Factor® Competences is an Emotional Intelligence (EI) model emphasising abilities conforming to our definition of EI: "the ability to perceive, understand and influence our own and others' emotions, across a range of contexts, to guide our current thinking and actions, to help us to achieve our goals". (Lansley 2020).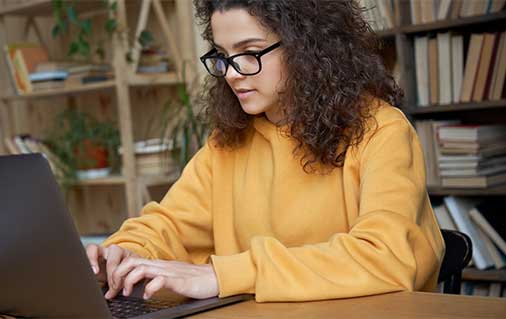 For Individuals
The e-Factor® Emotional Intelligence (EI) assessment tool provides individuals with a detailed understanding of their emotional competencies, illuminating strengths and growth areas. It fosters self-awareness, improves emotional management, and enhances decision-making skills. Ultimately, e-Factor guides individuals towards improved emotional intelligence, enriching personal relationships, and fostering overall well-being.
Buy e-Factor®
For Business
The e-Factor® Emotional Intelligence (EI) assessment tool is an essential asset for large corporations. By pinpointing emotional competencies, it facilitates tailored development programs, enhancing team dynamics and overall business performance. In the recruitment process, the e-Factor tool serves as a robust predictor of candidate fit and potential, thereby optimizing talent acquisition. The strategic implementation of e-Factor leads to elevated productivity, superior leadership, and improved employee retention - integral components for scaled corporate success.
Get e-Factor® for Groups
Become an e-Factor Facilitator
Becoming a Master Certified e-Factor Facilitator (MCeFF) involves joining a network dedicated to fostering growth through Emotional Intelligence (EI). As an e-Factor Facilitator, you'll harness EI to empower others and drive client achievement using a comprehensive toolkit of resources, methodologies, and strategies. This role offers the opportunity for personal and professional growth, empowering others to reach their potential and creating lasting, sustainable improvements in their emotional intelligence. Join the MCeFF network to be part of a dedicated community committed to creating a more emotionally intelligent world.
Learn More
In an era where emotional intelligence (EI) plays a pivotal role in personal and professional success, there is an abundance of EI assessment tools saturating the market. Amidst this sea of options, e-Factor® emerges as a beacon of innovation and differentiation, offering a unique approach that sets it apart from other major EI assessment tools available today.
Arnaud Blavier
Trainer & Coach
The core strength of e-Factor® lies in its objective assessment component, which utilizes cutting-edge technology to capture real-time data. By analyzing three different indicators and forming a solid pattern, e-Factor® provides an unprecedented level of insight into an individual's emotional intelligence. These objective measurements provide an unbiased view of emotional responses, eliminating the potential biases and subjectivity inherent in self-reporting and observer feedback.
Roxana Farrokhi
Coach
Developed with meticulous attention to detail, the e-Factor® benefits from the latest research and insights in the field, ensuring it reflects the most current understanding of emotional intelligence. By harnessing the power of cutting-edge methodology, the e-Factor® effectively measures emotional intelligence within the context of modern challenges and demands.
Dr. Jessica Rea Prado
Corporate Psychology - Pradoic LLC
Many EI tests only use self-reflection to measure EI. In the realm of IQ tests, this would be similar to asking a person how good they are in math and taking their word for it, as opposed to providing a math problem that should be solved. The e-Factor® test does not just take your word for it! It is a reliable measure of your emotional skills, knowledge and understanding.
Lyony Ozephius
Founder - The Behavior Hacker
The
e

-Factor® Difference

The e-Factor® outperforms other emotional intelligence tools with its comprehensive, three-pronged approach. It combines the KUSA score, 360-degree feedback, and self-judgment variance, providing a more balanced, accurate emotional intelligence measure.

Unlike other tools that heavily rely on self-reporting, e-Factor® considers objective indicators and external perspectives, reducing self-reporting bias. It also uniquely quantifies self-awareness, an overlooked but crucial aspect of emotional intelligence. The e-Factor® delivers a more thorough, insightful emotional intelligence evaluation, enhancing users' understanding of their strengths and development areas.
Scientific
With an unrivalled validation process, the latest technology, and peer-reviewed methodology e-Factor® is the gold standard in EQ measurement.
Ability Focused
By utilising a Situational Judgment Test as one of the elements of e-Factor®, to score high, you MUST to have high EQ. Being book-smart doesn't cut it.
User Friendly
e-Factor® is intuitive and a pleasure to use. All elements of the instrument can be completed on a computer or any mobile device with an internet connection and audio functionality.
Global Support
There is a global network of certified e-Factor® facilitators available to support test takers in developing areas of their Emotional Intelligence that may need work.
Triangulation
By adopting a self-report, 360-degree report, and a KUSA (Knowledge, Understanding, Skill, Application) assessment into one instrument, e-Factor® is able to produce an incredibly accurate measurement of your EQ.
Expandable
e-factor® is designed to work for the individual and the organisation. Whether you are taking a test for yourself or assessing your entire team, e-factor® can accommodate you.
Frequently Asked Questions